A day doesn't go by where there isn't a news story on problems supplying and sourcing goods. Can trade finance help support businesses through this period? We seem to be in a perfect storm of increased consumer demand and supply chain disruptions, from logistics to raw materials, through to labour shortages. At the turn of the year all the talk was of a fivefold increase in freight cost from China to the UK where a container that used to cost $2,000 had increased in cost to $10,000. As the world slowly returned to normality, we were told that disruptions and such increased costs caused by Covid would dissipate. In fact the situation has gotten worse.
The retail industry, similar to other sectors, is struggling to secure goods to fulfil customer demand. In recent days the Confederation of British Industry (CBI) said stock levels in relation to expected sales fell to their lowest level in August since it began tracking retail industry trends almost four decades ago. This is a global phenomenon post Covid, although more acutely impacted in the UK because of Brexit.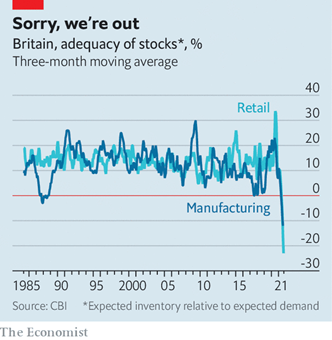 While Trade Finance cannot resolve all these issues it can help support businesses through this period.
From a business perspective the most important thing is to safeguard cash flow during uncertainty, so reducing cash commitments when delivery of goods is unpredictable is important. Trade finance can step in and help bridge the gap.
As supply chains become disrupted, businesses need to look to other sources to fulfil orders. Trade Finance can support this by financing goods in a secure manner from new destinations.
Support customer growth. The good news is that demand for goods has remained extremely high and growing. Trade Finance can support your growth through financing additional orders without impacting on your current funding requirements.
To understand more on how Abcor Finance can help support your business why not visit www.abcorfinance.com or email info@abcorfinance.com